What's better than getting a great deal on Flora Vega Flowers? Winning a Smart TV!
Nevada Made is teaming up with Flora Vega to give you an amazing deal and a chance to win! From June 17th through July 1st, you can get Flora Vega 1/4's for only $50! That's a $25 savings over regular menu price. But that's not all!
For every 1/4 you buy, you'll get a raffle ticket to win a Smart TV. Play your favorite video games, watch your favorite YouTubers, and stream your favorite shows while enjoying your Flora Vega Flowers. Choose from some of their most popular strains, including:
Primus

Peach Pie

Falcon 9

Lavender Jones

Oreoz
There is no limit to the number of entries you can earn during the contest, so make sure to stock up on this amazing deal and get those tickets!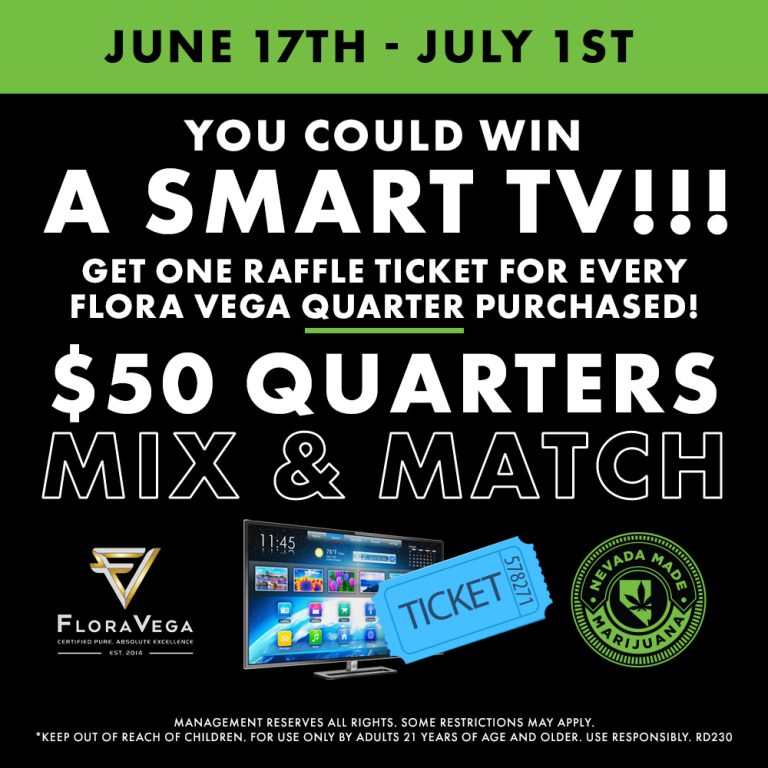 Click Here to choose your preferred location and order now!
*Management reserves all rights
*Some restrictions may apply
*Keep out of reach of children/For adults 21 & over. RD230