Keep chill this summer with these cannabis hacks for summer!
Sun's out, fun's out! We're true locals here at Nevada Made. We grew up under the hot Vegas sun. You won't hear any complaining from us as the temperature rises. We know how to keep cool!
Check out these cannabis summer hacks to keep you chill all season long. Ready? Here we go!
#1: A Pool
This is kind of a no-brainer. Whether you have your own pool at home, a community pool where you live, or go to one of the many pools and water parks in the valley, there's nothing more refreshing than a nice swim. So grab your suit and a towel and go get wet!
But what's the best cannabis product to enjoy at the pool? Water and fire don't play nice together, so flowers aren't ideal. Torches and rigs are cumbersome, and e-nails can be a safety hazard by the water. So what's the solution …
Edibles, of course!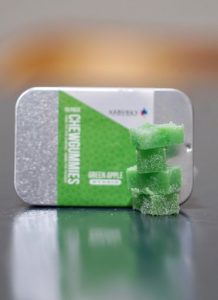 Edibles are the simplest delivery method for consuming cannabis. There's no pipes, papers, or flames involved. Simply eat your preferred dose, enjoying the flavors of the edible and the effects of the cannabis. Easy peasy!
Talk about discretion! Edibles are the most discreet way to consume cannabis. You're not blowing clouds of smoke for everyone to smell, or trying to sneak a puff on a vape when nobody's looking. If you want to keep your cannabis use private at a public pool, edibles are the way to go.
Always practice safe use and never drive under the influence of cannabis. If you're going to a public pool, grab a rideshare or carpool with a designated driver. Not having to worry about using and driving will make your experience all the better!
#2: Ice Bong/Rig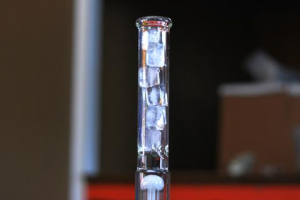 Image Credit
If you've never iced your bong or rig, you're missing out! Nothing beats a chilled rip on a hot summer day.
This frosty hack cools the smoke as you draw in your hit. You'll definitely notice a difference in the way it feels as you inhale, with the cold smoke filling and cooling your chest. This might be the smoothest hit you've ever had in your life! Try this after a day running around in the hot sun.
Add water like usual for smoke filtration, and to provide the vacuum effect that gives bongs and rigs such dense drawing power. Then, fill the piece to nearly the top with ice. The smoke caresses the ice as you draw, chilling each hit to perfection.
Two tips to remember. Monitor the water level as the ice melts so you don't overflow your bowl. And be very cautious if you choose to freeze your entire glass piece. Glass can crack under extreme heat changes, like when you put a hot flame to an ice cold bowl.
#3: Be A Nightowl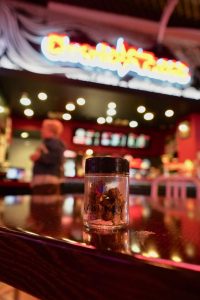 Why go out when you don't have to? We're a late-night town and you should take advantage of that convenience.
Need to run to the store? Wait until dark. Have to stop by the bank? Drive-thru ATM's can do almost anything a teller can nowadays. Friend's want to do lunch? Make it a late dinner instead. Catching a movie? Skip the matinee. You get the idea.
Seriously, if you're going to go out, try and do it at night. But you might need a bit more energy to keep those later hours …
Laughing Laughlin FTW!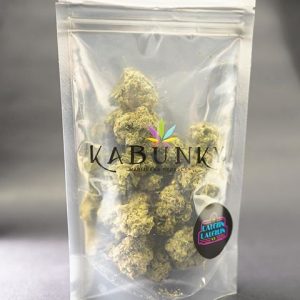 Image Credit
This uplifting Sativa is potent and will give you the boost of energy you need to keep grooving when your get up and go has gotten up and gone!
Laughing Laughlin is a strong strain that provides all of the classic benefits of a Sativa. You'll feel innervated and creative, social and light, and quite possibly a little giddy. We call it "Laughing" Laughlin for a reason!
As one of our most popular strains, we make it available as flowers, concentrates, vape cartridges and disposables, and even distillate syringe forms. With so many options to choose from, you're sure to find the one that's best for you.
Bonus Hack: Keep Your Concentrates Cool!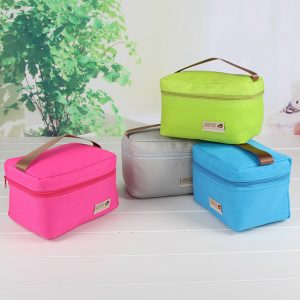 Image Credit
Have you ever bought some nice crumble or sugar or live resin and gotten home only to find the wax has melted and is now stuck like glue to the interior of the jar? UGH! Skip the stick with this awesome hack!
Bring a small cooler with a reusable ice pack with you when you shop for concentrates in the heat of summer. You'll keep your wax nice and cold and avoid any product loss from melting in the jar.
Shatters and other concentrates packaged in wax paper are a little more forgiving when it comes to melting in the packaging, but it never hurts to be prepared.
You can use a small cooler with a freeze pack, or even bring a small freeze pack to place in your exit bag for the ride home. When you make it back to find that your wax is still fresh and firm, allowing you to scoop and dab it all up, you're going to thank us!
Conclusion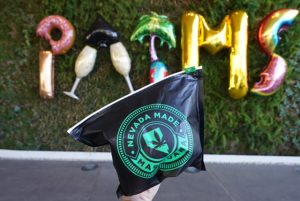 Use these cannabis hacks and you'll be chilling all summer long!
Remember:
Hit the pool with some edibles
Ice your rig or bong to get frosty cool hits
Get a boost of energy from a strong Sativa like Laughing Laughlin to make late nights even better
Bring a cooler when shopping for concentrates
Come on down and ask our Budtenders their favorite cannabis hacks. You're sure to pick up a few valuable tips! Or, if you don't need a Budtender consultation, head over to our Menu and order your favorite products for pickup right now