You can win all new furnishings, and some awesome cannabis prizes too!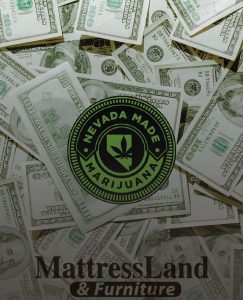 At Nevada Made, we're always looking for ways to give back to our loyal guests, which is why we partnered with Mattress Land in Bullhead City to give one lucky guest a $5,000 shopping spree!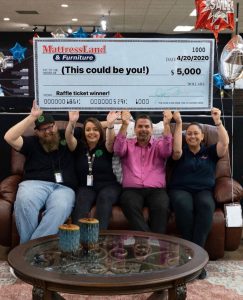 Voted the Best Mattress and Furniture Store eight years in a row, Mattress Land is the tri-state's premier mattress and home furnishings destination. Not only do they have a huge selection in stock, they can custom create just about any look for your home.
So whether you need a new living room set to sesh on, a brand new mattress to take your dab naps on, or a stylish new dining table to roll up your Laughing Laughlin on, you could win it from Mattress Land and Nevada Made!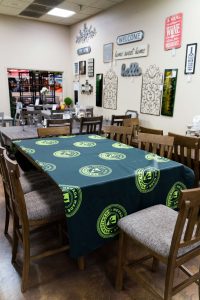 Additional Prizes
Plus, 10 additional winners will be chosen to receive a dollar-for-dollar match at the register on a single visit! That means if you bring $50, we'll give you another $50 in store credit for a total purchase amount of $100. Even better, there's no limit to the match! Bring $100, we'll match it. Bring $250, we'll match it. You get the idea, and can see what an awesome prize this really is!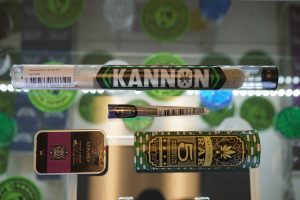 What would you get if you won the dollar-for-dollar match??
How To Enter
Entering is easy! Every $100 or more you spend in a single visit earns you a raffle ticket. And that number stacks. If you spend $200 or more, you'll earn two tickets. $300 or more earns you three tickets. You'll want to plan your cannabis budget accordingly so you can earn as many tickets between now and when we draw the winners.
Click here to make your $100 pre-order and earn your first ticket. You could be the big winner!
Contest Rules:
1: Contest is open to legal US residents 21 and above. Employees or family of employees of Nevada Made Marijuana and Mattress Land are not eligible to enter.
2: $100 purchase required for entry.
3: A total of one prize may be one per contestant. Once a contestant has won a prize, they are ineligible for additional prizes from this giveaway.
4: Prize winners will be responsible for all tax liability associated with winning in this contest.
5: Prize winners may be required to participate in promotional resources, including using their first name and last initial, and their photo without further compensation.
6: By accepting the prize, the winner releases Nevada Made Marijuana from any liability as a result of this prize.
7: All decisions regarding prizes, rules, regulations, and the awarding of prizes, are expressly reserved by the administrators of the contest and Nevada Made Marijuana and are final.
8: Prizes are non-transferable and will be awarded to the winner only, based on eligibility and may not be traded for different merchandise.
9: Contest rules supersede all merchandise return policies. All prizes are final.
10: Picture ID is required in order to claim a prize.
11: Winner must claim their prize in person.
12: The last day to enter this contest is July 4, 2020. Winners will be chosen July 5, 2020.
13: All prizes must be claimed within 60 days of July 5, 2020. Prizes are void after 60 days from the date of announcing winners.