Give the gift of cannabis with our 2020 Holiday Shopping Guide!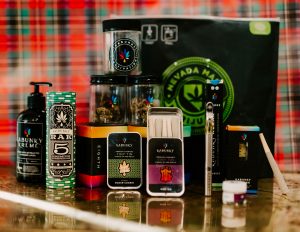 Holiday shopping can be stressful, especially when you're not sure what to get the people you love. That's why we've compiled our 2020 Holiday Shopping Guide. You'll find the ideal gift for anyone on your list. Whether they're new to cannabis or lifetime connoisseurs, this Holiday Shopping Guide has something for everyone!
Flower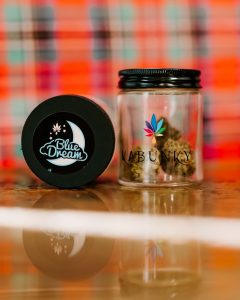 Flower is the reigning Queen of dispensary shelves as the most popular product. They're abundant and come in many strain varieties, giving consumers plenty of options to choose from. Flowers are a great gift because they're loved by one and all. Kabunky Flowers are potent, flavorful, and make a perfect gift for any cannabis lover.
The gift of Flowers is a gift that keeps on giving. They can roll festive joints, pack holiday bowls, or even make some delicious infused treats. Click here to learn how to make infused coconut oil with Kabunky Flowers. The possibilities are endless when you give the gift of Kabunky Flowers. Ask for the Kabunky Premium line of flowers if you really want to impress!
Cartridges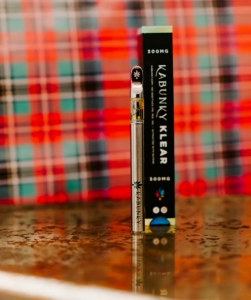 Flowers might be the most popular, but definitely not the most convenient. That honor goes to Cartridges and Disposable Vapes. These nifty little devices are one of the simplest methods to consume. Just draw on the mouthpiece and enjoy! There's no flames, or pungent Flowers, or giant clouds of smoke. Only cannabis oil and naturally derived terpenes.
Kabunky makes dozens of strain and flavor varieties of the Kabunky Klear Disposable Vape, including Indica, Sativa, and Hybrid offerings. Give Sativas for daytime energy and focus. Sativa's are also great for workouts and outdoor activities. Hybrids are ideal for those who like a balance of mind and body effects. These are perfect for games nights, movies and entertainment, cooking and dining, and other engaging activities. Choose Indica's for deep relaxation and sleep. Ideal for lazy evenings and weekends, Indica's are body focused and can even help with pain management.
As you can see, there's a perfect Cartridge or Disposable Vape for everyone. Not sure which one is right? Consult with one of our friendly and knowledgeable Budtenders. They'll be able to answer your questions and help you find the best product for your needs.
Prerolls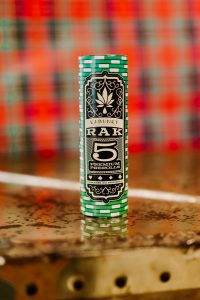 Prerolls are almost as popular as Flowers. The best things about Prerolls is you don't have to roll them yourself. Not everyone has mastered the art of rolling a joint. It can take some practice and patience before you craft something as nice as a Kabunky Preroll. Made with full flower, every Kabunky Preroll is a burst of holiday cheer just waiting to happen.
Available in a variety of strains, including Indica's, Sativa's, and Hybrid's, your friends and family will love the gift of Kabunky Prerolls. And they come in different sizes for different consumer habits. Choose the Kabunky Rak for heavier users. This collectible tube is filled with five individually wrapped, one-gram Prerolls. And it even includes a $5 Kabunky chip they can redeem like cash for purchases at any Nevada Made location.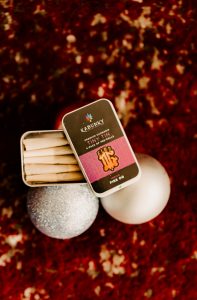 For the less-avid consumers in your life, give the gift of Tiny Tins. These swank little tin boxes hold five, half-gram Prerolls, all ready to be enjoyed. Half the size of standard Prerolls, Tiny Tins are designed for single-use. There's no need to extinguish and relight like with larger Prerolls. These burn smooth and offer all the potency and flavor as larger Prerolls. And if large is what you're after, ask your Budtender about the Kabunky KANNON. The KANNON is 14 grams of full flower packed into a king size Futurola cone. It's massive and meant for a group and would be a great way to ring in the New Year. Click here to read more about all of Kabunky's Prerolls.
Concentrates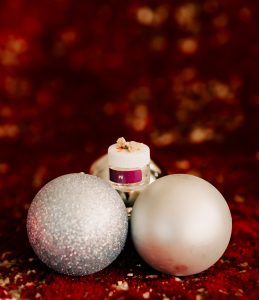 Concentrates are the most potent products we carry, with some products testing above 80% THC. Made by extracting the cannabinoids, terpenes, and other compounds from cannabis flower, Concentrates offer an enhanced flavor and potency profile over other cannabis product types. One of the best things about Concentrates is the variety. You can find many different textures to choose from, including:
Krumble
Shatter
Badder/Budder
Oil
Sugar/Terp Sauce
And more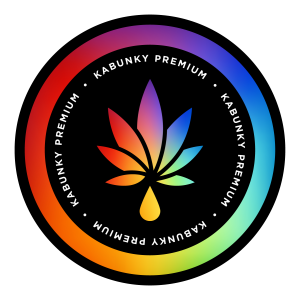 Our most popular Concentrate type is Kabunky Krumble. It gets its name from its soft, crumbly texture. But our guests also really love our Shatter. Whichever Concentrate type you choose to give, you can trust that they'll love getting such a unique and thoughtful gift. And, to up the WOW factor, ask your Budtender for Kabunky Premium Concentrates!
Edibles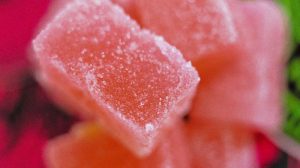 We love giving sweet treats for holiday gifts, and these Kabunky Chewgummies are a fun way to be a little naughty while still staying on the nice list! Infused with pure THC oil and available in a number of yummy flavors, these delicious gummies will have your friends smiling from ear to ear. Edibles are a wonderful gift for your friends and family that consume cannabis but don't smoke or vape.
Delightfully discreet, there's no smoke, no smell, and you don't need any gear or hardware. Simply pop your preferred dose into your mouth and get ready to feel festive. Another great thing about Kabunky Chewgummies is they're portioned for easy dosing. Every pack contains 10 gummies with 10mg. of THC each, for a total of 100mg. THC per pack. We recommend new users start off with a low dose and increase the dosage slightly until they find the best dose for them. Everyone is different, but a good starting dose is between two and five milligrams of THC. Always store edibles in the original packaging that has THC warnings, and away from children.
Conclusion
Nevada Made has all of the festive holiday products you could hope to give, at incredibly low prices. Choose from:
Flowers
Cartridges
Prerolls
Concentrates
Edibles
And more!
And don't forget that we carry all the gear and accessories you need. From papers and hemp wraps to glassware and digital dabbing devices, we have it all, and they make great stocking stuffers.
Click here to begin shopping now and Happy Holidays from Nevada Made!
*Keep out of reach of children. For adults 21 & over.