Green Friday at Nevada Made means big savings!!

Celebrate the holidays with some of our best deals of the year. Whether you're buying holiday gifts for loved ones, or treating yourself, there's no better time to shop at Nevada Made than on Green Friday.
Here are our incredible deals!
Green Friday Flower Deals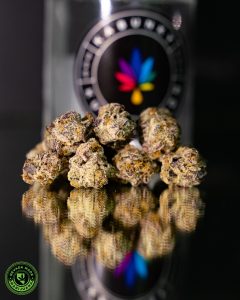 Flowers are the most popular product we carry. Choose from Indica, Sativa, and Hybrids from your favorite cultivators. 
Superior

Tahoe Hydro

Moxie

Flora Vega

Elusive

And more
Get selected 1/8th's for only $40!
Get selected grams for only $12!
Make sure to check out our selection of glass pipes and bongs while you're in store. There's nothing better than fresh glass to really enjoy the flavor of your flowers.
Green Friday Concentrate Deals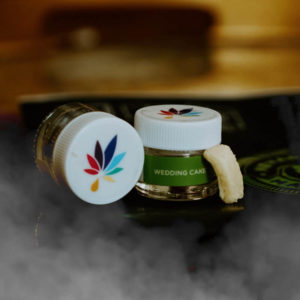 At Nevada Made, we're known for our concentrates. We have some of the best in the state and we're happy to offer them to you at these incredibly low Green Friday prices.
Get full grams of Kabunky Krumble for only $20! 

Get full grams of Kabunky Shatter for only $25!

Get full grams of Kabunky Live Resin for only $40!

Get full gram Kabunky Distillate Syringes for only $50!
Concentrates are some of the most potent products we carry, with some strains testing over 80% THC. If you've never tried concentrates before, now is your chance! We have everything you need to get started, including dab rigs, torches and fuel, and dab tools. Or, choose one of our digital dabbing devices to take all the guesswork out of dabbing. Ask your Budtender for details.
Green Friday Vape & Cartridge Deals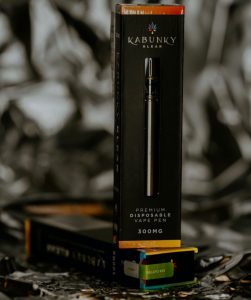 Vaping cannabis concentrates has become very popular recently. Vapes are portable, discreet, easy to use, and they can be quite potent with THC ranging from 60% and higher. Choose from some of your favorite brands like:

Select

Vapen

Kabunky

And more
Besides their convenience, Vapes are popular for their variety. With hundreds of different options to choose from, you're sure to find the perfect one for you. Made with pure THC oil and naturally derived terpenes, you can find the perfect cannabis experience. Choose from heady Sativas, body high Indicas, or find the perfect balance of both with a Hybrid. 
Get .300mg. Vapes and Cartridges for only $25!
Get .500mg. Vapes and Cartridges for only $40! 
Green Friday Edibles Deals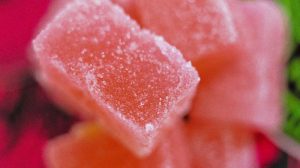 Edibles have come a long way since the days of the pot brownie. You can now find incredibly tasty and effective edibles from a variety of brands. Vert is known for their infused baked goods like cookie bars and cake squares. Wyld makes some of the most popular Edibles on the market, with a large selection of gummies flavors. Select gummies are delightfully tasty and potent. And Kabunky Chewgummies are a fan favorite with many of our shoppers. Whichever brand you choose, you're sure to have a great experience.
Get selected Edibles for only $20!
Green Friday Preroll Deals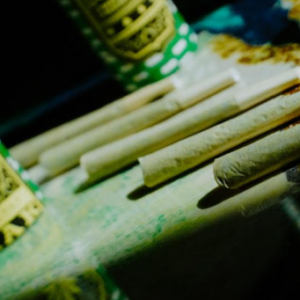 Who doesn't love a good Preroll?!? They're so convenient and great for individual and group settings. Pop the tube and fire it up — it's that easy! Prerolls are also great because they come in so many different strain options. Whether you're a Sativa, Indica, or Hybrid fan, you're going to find plenty of strains that you love. 
Even better, you can try a larger variety of strains when you choose prerolls. Sample all of the strains you want to try as prerolls before committing to a larger amount. This is a great way to try new strains and cultivators and find your favorites. Choose from:
Superior

Moxie

Redwood

Kabunky

Viva La Buds

GLP

Grower Circle

And more
Get full gram Prerolls for only $10!
Consumer Incentives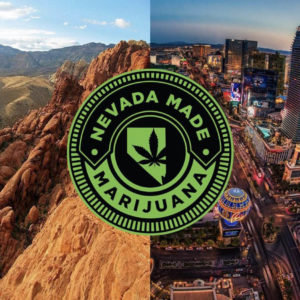 Tax-Inclusive Pricing! Nevada Made offers tax-inclusive pricing, which means you save more with us. There are no tax surprises at our registers. You won't get hit with a 20% tax on top of your product prices. Unlike other dispensaries, when you shop with us, the price you see is the price you pay out the door. 
Nevada Made Money! Sign up for Nevada Made Money and earn 5% back in store credit on every purchase. This is possibly the largest give-back in the state and we're happy to offer it to our valued guests. All you need to do is ask your Budtender to sign up. It's easy, super quick, and you'll start earning Nevada Made Money on every purchase you make.
Online Ordering! Make your order online early for access to the full selection of Green Friday deals. These are some incredible savings, and are available while supplies last, so pre-order early. We'll process and bag your order, and have it waiting for your when you arrive. It's the fastest way to get in and out with the products you love. 
Roulette Wheel (**Henderson Only)! If you're a Henderson location shopper, you might already know about the roulette wheel where you can win cannabis prizes. For every $150 you spend, you earn a spin on the wheel, and all the prizes are cannabis. You can win anywhere from a preroll all the way to Kabunky store credit! If you're planning to spend $150 or more, make sure to do it at our Henderson location so you can earn that wheel spin and get some free cannabis!
Conclusion
Save big this Green Friday by shopping at Nevada Made! Whether you're shopping for someone special, or just for yourself, now's the perfect time to stock up on all your favorite products. We have deals on:
Flower

Concentrates

Edibles

Vapes & Cartridges

Prerolls
And don't forget about our amazing consumer incentives that will save you a lot of money! Happy holidays from Nevada Made. Click Here to begin shopping now!
*Keep out of the reach of children/For adults 21 & over
*While supplies last
*Management reserves all rights