Pick up everything you need to make your 4th a blast!

Image Credit
The 4th of July. A day to celebrate our nations's founding. No matter what side of the political aisle you're on, it's a day to come together as proud Americans and honor our country and it's freedoms.
There's no better freedom than the newly instituted cannabis laws. All across the land, people are getting access to the safe and clean medicine that has so long been denied, and that's a cause for celebration.
Here are five products you need to make your 4th of July party the best ever!
1: Kabunky Kannon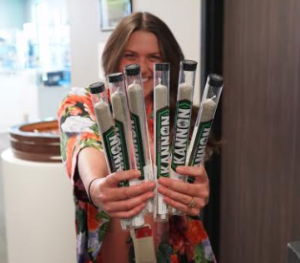 Have you ever seen such a thing??? The Kabunky Kannon is 14 grams of fun! This massive preroll will kick your 4th of July party into high gear. Available in multiple strains, including:
Laughing Laughlin

Orange Zkittlez

#9

Sugar Cookies

Blue Dream

And More!
Lighting this monster is a little more complicated than lighting a normal preroll. Start by singing the tip with your flame. Burn off as much paper as you can before beginning to puff on the preroll.
As you puff, keep the flame on the tip of the Kannon. It might take a few heavy puffs to get it cherry'd up and smoking like a chimney. Be patient and you're efforts will be rewarded with dense clouds of dank smoke. Enjoy!
2: THC & CBD Chewgummies
Kabunky's Chewgummies are a delicious and potent way to enjoy cannabis. They come in all kinds of great flavors and are available with THC or THC & CBD.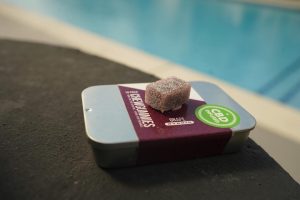 Edibles are becoming a very popular choice among cannabis users who would rather not smoke or vape. These delicious treats are made from activated distillate and will definitely have you feeling social and uplifted. Better yet, they are a discreet choice when with company who don't partake. There's no smoke or smell, and they're easy to take along with you wherever you go. 
3: Fiore Flower
Brand new to our shelves, Fiore is something special. The first triple-certified cannabis brand in the state, Fiore offers some of the most lovingly handled flowers on the market.
Grown in living soil, using the most current organic practices, Fiore is setting a new standard for excellence. Their triple certifications are all based on sustainable and organic growing practices, and it shows in the quality of the flowers. Give them a try and you'll see what we mean when we say this is something special. 
4: Kabunky Live Resin
If you're a dabber and have never tried Live Resin, you're missing out! Live Resin is made form fresh-frozen, newly harvested plants. By freezing the plants immediately upon harvest, the extractors are able to pull a more complete cannabis compound profile during the extraction process.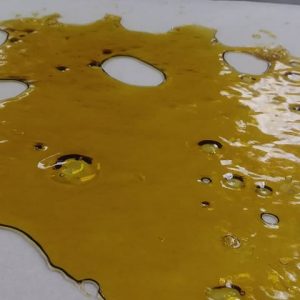 This translates to some of the most flavorful and heady concentrates you'll ever try. Available in Shatter and Batter, Kabunky Live Resin is an experience you'll want to savor. Low-temp is the way to go with this delicate concentrate. You'll get the full terpene and cannabinoid spectrum, and one of the most delightful dabs you've ever had!
5: Kabunky Cartridges and Kwik Sticks
There's nothing more convenient than cartridges and disposable vape sticks. Not only are they tasty and potent, they're ultra portable.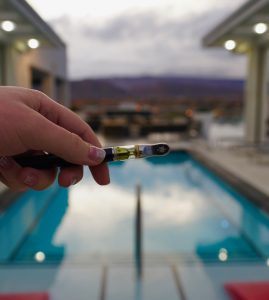 Whether you're at the pool, at a friend's house, or a public event, cartridges and disposables are the most discreet way to enjoy a puff of your favorite concentrates. Made from high-quality distillate and available in many strains, Kabunky Cartridges and Kwik Sticks will keep you feeling great, no matter the occasion and location.
Conclusion
Stop into either Nevada Made location to see all of the amazing products we offer. Meet our friendly and knowledgeable Budtenders and get stocked up for the party to come!
Celebrate your new cannabis freedoms with a trip to Nevada Made this 4th, you'll be so glad you did!