BaM and G Pen are a match made in cannabis heaven!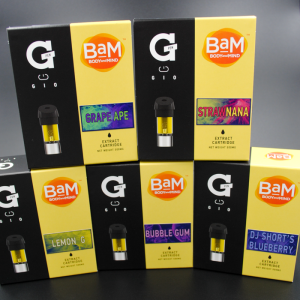 Image Credit
BaM — Body and Mind — is one of Nevada's premier cannabis brands. They take great pride in their products and are very selective about brand collaborations.
They've spent more than 15 years collecting and cultivating phenotypes from around the world. BaM's goal is to find and propagate the finest strains with very specific effects.
Like their name implies, they're looking for the perfect effects for both body and mind. They have heady sativas to bring our your brightest personality and creativity, dank indicas that are body heavy and mentally calming, and hybrids that offer the best of both experiences.
They grow in small batches, allowing them to have more control over the final product. Even better, every harvest is tested to meet the state's strict cleanliness standards. You'll feel great knowing that BaM's quality products are contaminant free.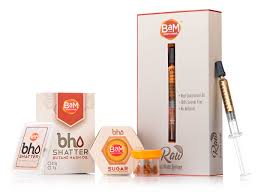 Image Credit
Cleanliness is only half the equation for BaM. They also have their own internal quality standards that include potency. They insist that each batch they grow is potent and effective.
Many consumers turn to BaM because of their medical focus. They understand that cannabis is medicine and that people rely on this medicine to heal them and improve their quality of life. BaM takes great pride in providing their quality products to medical users.
Visit BaM's website to learn more about their many innovative products.
G Pen
Image Credit
G Pen hit markets about a year ago and in that time has earned a dedicated fan base who exclusively vape their concentrate pods.
With tasty flavors like these, it's no wonder people are in love with G Pen:
StrawNana
Bubble Gum
Grape Ape
DJ Short's Blueberry
Lemon G
Super Jack
But it's not just their pods that consumers love. Their hardware lineup is just as impressive. With options that meet every need and budget, G Pen is making high quality cannabis vape devices accessible to all.
Their flagship model, the Elite, offers incredible features like a coil-less 360° heating chamber, a dynamic LED display, ranged temperature settings, and rapid heating.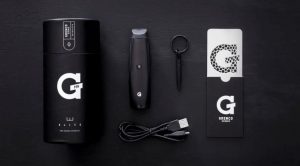 Image Credit
But the best thing about the Elite is the price point. Click here to get the G Pen Elite for the best price we've ever seen. You'll enjoy the smoothest draws and maximum flavor with a latest-gen vaporizer like the Elite.
There's more to love about G Pen than thier quality, affordable vaporizers. They're also very active in the cannabis culture. You'll find them at cultural events across the nation. Visit their blog to learn more about art, fashion, food, and more!
Conclusion
In a market with plenty of vapeable concentrate options, BaM and G Pen have come together to create a product that has gained a strong following.
BaM's complete dedication to sourcing, cultivating, and processing solid genetics are evident in the concentrates they produce.
G Pen's vaporizers offer the latest features and are some of the most affordable, quality products on the market.
Together, they create one of the most sought after products in Nevada. Try it for yourself to find out why everyone loves BaM and G Pen's collaboration.
Click here to order some for yourself!