Skip the roses this year, your mom has a new favorite flower. Check out our 2019 Cannabis Buyers Guide: Mother's Day edition.
Mother's Day is all about showing gratitude to the woman who raised you. This day is for all the mothers and mother figures who have sacrificed for you, worried over you, and loved you unconditionally.
So lavish your mom with love and praise all day, she'll absolutely adore it! But don't forget to pick her up something nice. This year, take a trip to Nevada Made Marijuana to upgrade her Mother's Day gifts!
Here is your 2019 Cannabis Buyers Guide: Mother's Day edition.
1: FLOWERS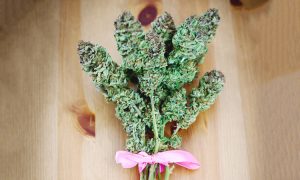 Image Credit
Flowers are the traditional Mother's Day gift. ProFlowers claims lilies, orchids, tulips, and roses are the most ordered flowers for the holiday. Well, we think it's time to give mom a new kind of flower.
Kabunky flowers are the perfect new bouquet for Mother's Day. They come in a variety of strain options, and are flavorful and potent. Whether she prefers an uplifting Sativa, a calming Indica, or a well-balanced Hybrid, Kabunky's strain library has you covered.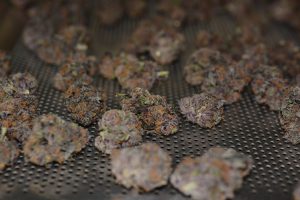 Each batch is lovingly hand cultivated and processed, ensuring the highest quality. If you think about it, it's kind of like the way your mother raised you.
2: CHOCOLATES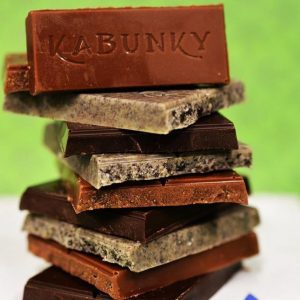 It's a stereotype to say that women love chocolate more than men. So don't buy your mom chocolate based on some patriarchal malarkey. Instead, buy her chocolate because 1) it's delicious, and 2) it's infused with premium cannabis oil.
That's right! Kabunky Chocolate bars are made with high-quality ingredients, so you know they're fresh and tasty. Plus, they're infused with premium cannabis oil, making them as potent as they are yummy!
Each bar contains approximately 100 mg. of THC and is scored into 10 mg. dose-able sections. Break off the dosage that's right for you and enjoy.
If your mom is a new cannabis user, or unfamiliar with edibles, take a moment to review this dosing guide and share the information with your mother. Ingesting too much THC can be uncomfortable, so taking it slow is the way to go.
PRO TIP: CBD can help counteract the euphoric effects of THC. Keep some CBD on hand in case of overindulgence.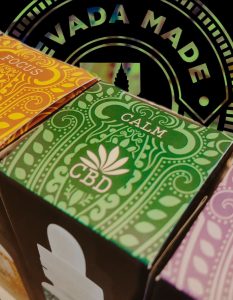 3:  BATH SOAK
Mother's Day is a day to pamper and spoil your mom. Make her a nice meal. Spend the day together reminiscing and making new memories. Bring the grandkids over to play. But make sure you give her some personal time to relax after that busy Mother's Day.
Let her unwind in an infused bath. She can wash away her minor aches and pains with a CBD bath soak.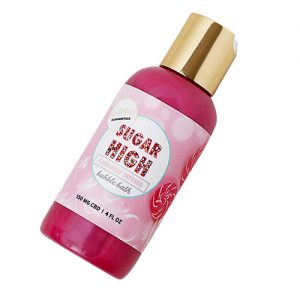 HotMess KUSHMETICS makes a whole line of beauty and skincare products that will have your mom feeling her best, most beautiful self! Check out their whole line on their website.
4: CREAMS & LOTIONS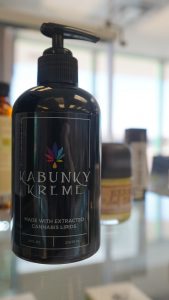 For daily wellness, give your mom an infused topical. Kabunky offers two different topicals that puts pain relief at the tips of her fingers. Choose from the Kabunky Kreme and the Kabunky Balm.
Both products are infused with THC and CBD, making them ideal for soothing away life's daily discomforts. With essential Lavender and Limonene oils, Kabunky Kreme has a very mild and tranquil scent.
This gentle aromatherapy is designed to interact with the healing cannabinoids, creating a multi-sensory experience. The velvety texture, calming scent, and enhanced 2:1 ratio make Kabunky Kreme one of the more effective topicals on the market.   

5: VAPES
Vaping cannabis oil has become extremely popular.  Not only do you get all of the effects of smoking actual flowers, you're getting none of the harsh smoke that can come from burning plant matter.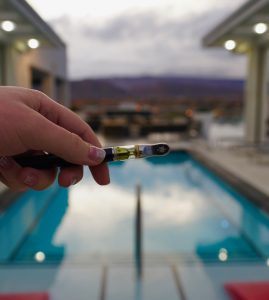 Kabunky offers two variations, the disposable Kwik Stick, and repurposable cartridges. Both come in 300 and 500 mg. options and are some of the most discreet and portable cannabis products available.
The Kwik Sticks are one-and-done disposables. Enjoy them until the cannabis oil is gone, then toss them in the recycle bin. They're so simple to use, even your mom can do it!
Kabunky Cartridges are more versatile, but just as easy to use. Simply thread them onto a universal 510 battery and have fun. Kabunky Cartridges can be used with the latest hardware and batteries, offering temperature and draw options to get the perfect dose and flavor with every pull.
6: TINCTURES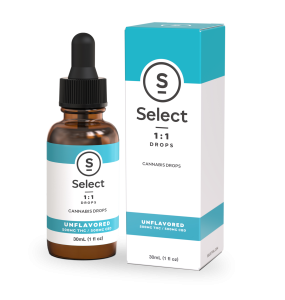 Tinctures are among the most versatile cannabis products on the market. Containing activated cannabinoids that are ready to ingests, tinctures are easy to use.
Options for tinctures include:
THC
CBD
THC & CBD Ratios
Flavored
Unflavored
Tinctures can be applied topically (or added to a bath!), or you can ingest them as drops or with food. Many fans infuse their own foods with tinctures. So if your mom likes to cook, this could be a fun new ingredient in her pantry.
Choose the right tincture for her. If she's not looking for any THC, go with a CBD option. Or, give her the perfect balance with a 1:1 THC to CBD ratio. There are many variations to choose from. If you have questions, we recommend you consult one of our knowledgeable Budtenders for more information.
7: CONCENTRATES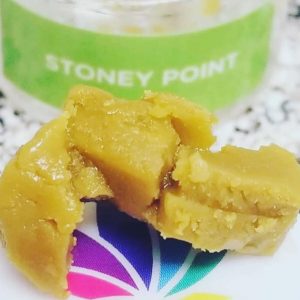 Is your mom a hardcore dabber? Does she know how to reverse dab, or what to do with her reclaim? If so, then Kabunky Concentrates are the perfect Mother's Day gift for her.
With so many options to choose from, you're going to have a tough time picking the perfect one. We offer shatter, krumble, badder, distillate, sugar, and even live resin! And these different concentrate forms also come in a variety of strains. So pick up a few for her to sample from.
Concentrates require specialty hardware to consume, and we've got it all. Why not surprise her with a digital dabbing device like the Puff Co. Peak or Dr. Dabber Switch. Or, go with a more traditional glass rig and torch. Come on down to either location to see our selection of hardware and glass.
Conclusion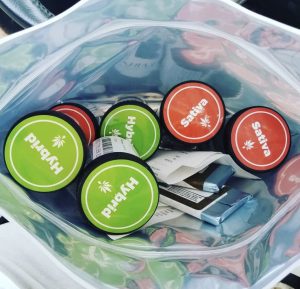 Mother's Day is a special holiday and one that you should give your full energy towards making it memorable for mom. Spend time with her, create new memories, and give her the best gifts she's ever!
Stop in to Nevada Made Marijuana and pick up some things from our 2019 Cannabis Buyers Guide: Mother's Day edition and you'll make her oh so happy!
Or, if you prefer to order your products online for in-store pickup, click here to access our menu by location.