Father's Day gifts that let dad truly unwind.
Father's Day is a day to celebrate fathers and father figures everywhere. It's a day to let dad take a well-deserved break. And, it's a day to give him some memorable gifts that he'll truly enjoy.
Let's face it, it's hard shopping for dads. There's so many worn-out Father's Day buying traditions that need replacing. Dads don't need more ties, tool kits, or argyle socks. What they need is a way to relax on their special day, and Nevada Made has you covered.
Here are 5 products guaranteed to help dad unwind.
1: STIIIZY Vape Pod
STIIIZY is a well-established California brand that recently launched in Nevada. Their known for high-quality cannabis oils, as well as cutting-edge hardware. Strain offerings include:
Gelato

Hardcore OG

Mango

OG Kush

Strawberry Cough

And more
Discreet and portable, vaping has become a very popular consumption method. If your dad's into cannabis, but not into smoking flowers, STIIIZY vape pods are the way to go!
2: Virtue Rosin Infused Pre-Rolls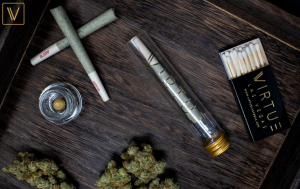 These aren't your run-of-the-mill pre-rolls. These are some hardcore, serious smokers only, knock you out, pre-rolls.
Virtue is already known for the quality of their flowers, but did you know they also make some of the best rosin in the state? That's right! What could be better?
Combining the two into one fine pre-roll, of course. With .7 grams of top-shelf flower wrapped around .3 grams of dry sift rosin, your dad is sure to be feeling very happy indeed.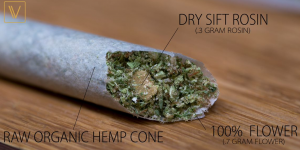 Not only is this one of the strongest pre-rolls we carry, it comes in a lovely and collectible glass tube. Pick one up and give dad a day in the clouds!
3: TRUST – CBD Topical Rub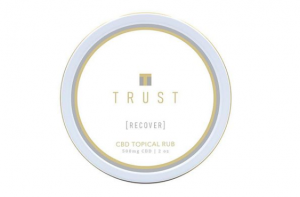 Dads work hard, and they need relief from those daily aches and pains that come from doing dad stuff. Taking care of the home, working that daily grind, and staying fit all take a toll, which is why you should give dad some Recover CBD Topical Rub by TRUST.
TRUST only uses pure CBD isolate, which means dad isn't applying any other cannabis compounds. Some dads work jobs that don't allow them to use THC, making TRUST's CBD isolate formula so valuable. They can get the relief they need without worry.
4: Kabunky KANNON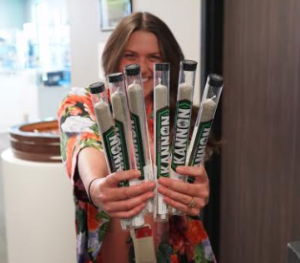 The Kabunky KANNON is 14 grams of ground up fun! Seriously, have you ever seen a pre-roll that big???
Each KANNON is filled with 1/2 oz. of fresh-ground Kabunky flower. That's the equivalent of 14, one-gram pre-rolls. You're going to want to make sure dad has a couple hours carved out of his day to get through this beast. Or, get the rest of the family together to celebrate dad as they pass around the KANNON.
5: Fiore Flowers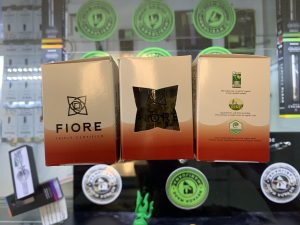 If your dad is a flower smoker, this is the gift for him! The first triple-certified cannabis in Nevada, Fiore is setting new standards for quality.
They grow exclusively in living soil, using strict organic cultivation methods. This translates to some of the most lovingly handled cannabis you can find. Hand processed for the perfect finished product, Fiore understands quality.
Each of their certifications displays an aspect of their commitment to the plant and the environment. From sustainable practices and social equity, to reduced waste and energy consumption, Fiore is dedicated to improving their environmental and social impact.
What's better than all of that are their flowers. One try is all it takes to experience Fiore's quality.
Conclusion
When it's time to get dad the perfect gift, head on down to Nevada Made. Whether you choose one of the products from this list, or consult one of our knowledgeable Budtenders, you're sure to find the perfect gift for dad.
Click here to pre-order your products for fast and easy pickup!