This year, give Dad the gift of cannabis.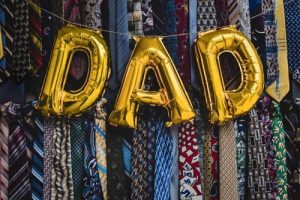 Set dad up right this year with a trip to Nevada Made Marijuana. We've got everything dad wants and more. Here are 5 amazing gift ideas for Father's Day 2020!
1: THE KABUNKY RAK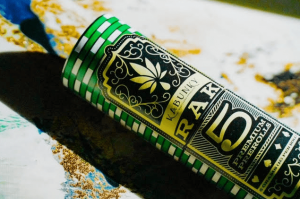 Inspired by our Nevada roots, Kabunky proudly offers the Rak. Dad'll feel like a high-roller when he breaks out this stack of prerolls!
These stylish collectible tubes are filled with 5 one-gram, full-flower prerolls, saving him the time and hassle of having to roll his own. Plus, each individual preroll is packaged in its own scent-proof, reusable tube, making them convenient and portable. By individually packaging each preroll in the Rak, we're helping maintain freshness, giving dad the best smoking experience possible.
The Rak is available in a number of strains. Whether dad prefer Indicas, Sativas, or Hybrids, there's a Rak that's right for him.
We only use full-flowers when crafting our prerolls, ensuring the finest experience every time. Using full-flowers maximizes potency and flavor. We're sure dad's going to love them as much as we do.
BONUS: Get something back with every Rak!
Each Rak comes with a $5 Kabunky chip, redeemable at all Nevada Made Marijuana locations for $5 credit towards your next purchase. Who says you can't beat the house?!
2: OLD PAL FULL OUNCE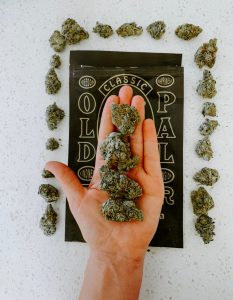 A few months back, I toured the Flower One greenhouse facilities where Old Pal flowers are cultivated and packaged. On this tour I learned about their plans for the Old Pal ounce bags, and what would make them unique: they would be made from all tops. This is significant because 'tops' are the biggest and most potent buds on a cannabis plant, and grow at the apex of each branch. All the biggest top buds are destined for Old Pal ounce bags.
Cannabis plants grow bigger under natural light then they do under artificial light, which means the tops on sun-grown cannabis plants can grow very large. Using all tops brings a layer of quality to the Old Pal full ounce that dad's going to love. It means he gets the largest, most potent buds Flower One is producing, and that's a very good thing.
Having a full ounce of weed gives dad a lot of consumption options. Not only does he have enough to smoke as he pleases, he's got plenty to share! This is a great gift for dad!
3: A New Strain He's Never Tried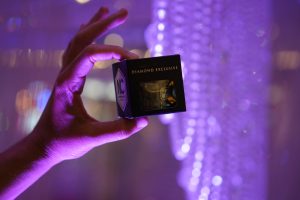 Variety is the spice of life, and that is certainly true when it comes to cannabis strains. Each unique strain has its own scent, bud structure, color, and best of all, euphoric effects. Give dad the gift of something new this year with a strain he's never tried.
We recommend Nature's Chemistry! Whether it's their Black Cherry Punch, Mac-n-Cheese, or their Wookie, dad's going to love having something new to try. With more than 25 different strains in rotation, Nature's Chemistry always has something fun and different to try. Not sure what strain he'll like? Consult with one of our knowledgeable Budtenders for some insight.
4: THE KABLUNTY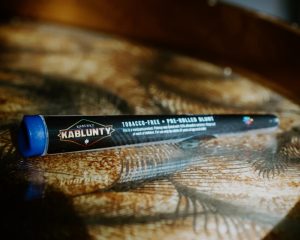 Dad will love the flavors and aromas of a traditional blunt, without any of the harmful tobacco or nicotine. We start with a Futurola Blunt Cone. This proprietary paper blend is deep and rich in color, just like a Backwood, and the taste is reminiscent of an unflavored blunt wrap. Dad's going to love smoking this!
Like a blunt, expect a longer burn from the Kablunty. This is a full gram preroll, making it plenty for a group, or more than enough for a solo smoke. Tell dad to enjoy this slowly, like a fine cigar. The rich aromatic smoke should be savored.
As a tobacco-free alternative to the blunt, this product is perfect for those who don't smoke tobacco but want to enjoy the flavors and experience of smoking a blunt. And, for anyone trying to quit tobacco, the Kablunty is a great way to still enjoy smoking a blunt without breaking their resolution.
5: TRUST CBD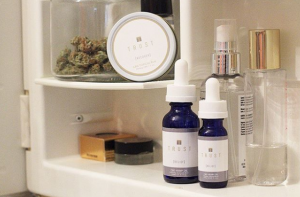 Dads work hard, and they need relief from those daily aches and pains that come from doing dad stuff. Taking care of the home, working that daily grind, rounding up the kids, and staying fit all take a toll, which is why you should give dad some Recover CBD Topical Rub by TRUST.
TRUST only uses pure CBD isolate, which means dad isn't absorbing any other cannabis compounds. Some dads work jobs that don't allow them to use THC, making TRUST's CBD isolate formula so valuable. They can get the relief they need without worry.
CONCLUSION
When it's time to get dad the perfect gift, head on down to Nevada Made. Whether you choose one of the products from this list, or consult one of our knowledgeable Budtenders, you're sure to find the perfect gift for dad.
Click here to pre-order dad's gifts for fast and easy pickup!