It's the most wonderful time of the year! The holidays are upon us and it's time to shower those we love and care for with all their favorite things. This year, give the gift of cannabis! Whether they're long time users, or brand new to the world of legal cannabis, we have something for everyone in our 2021 Holiday Gift Guide.
Kabunky Cartridges & Kwik Sticks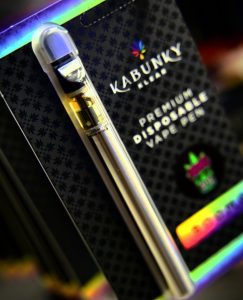 Wow them with a gift they never thought they'd get, but will definitely love! Kabunky Cartridges and Kwik Sticks offer everything great about smoking cannabis, without any of the smoke. Made with activated THC oil, Kabunky vapes give you the perfect cannabis experience without having to burn and smoke Flower. There's minimal to no smell, making them very discreet. Plus, they're very portable and small, making them very private. These are ideal for anyone who prefers to keep their cannabis habits low profile.
Elusive Flower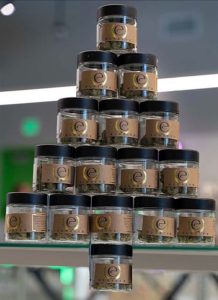 Since coming to market, Elusive has continually elevated their Flower quality. Much of this is due to their extensive quality control and meticulous seed-to-jar processing. With incredible strain offerings like Runtz, Peach Pie. Kush Mints, and Headband Cookies, there's a lot to love about Elusive. FYI: Also available in Prerolls in case you also want to give yourself a little gift of Elusive.
Kanha Gummies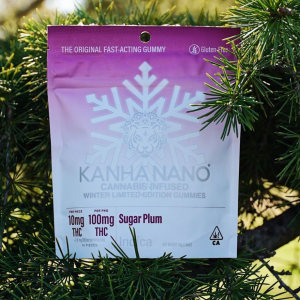 Image Credit
If you've never had Kanha Gummies, you're in for a treat! As delicious as they are potent, Kanha uses the highest quality cannabis oil to infuse their gummies with consistent and reliable dosing. With multiple cannabinoids and ratios, there's a perfect Kanha for everyone's cannabis routines. We recommend the Tranquility gummies, featuring THC + CBD + CBN, to gift someone with the best sleep of their life!
The RAK by Kabunky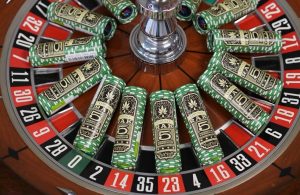 What a cool product! This collectible tube is filled with five, one-gram prerolls. Made from fresh-ground Kabunky flowers, every preroll is individually packaged for freshness. Even better, every RAK comes with a $5 Kabunky chip that you can redeem like cash at any Nevada Made location. We recommend giving Hendo Mendo. A heady hybrid with noticeable physical and cerebral euphoria will definitely make their holidays much brighter.
Kabunky Premium Live Resin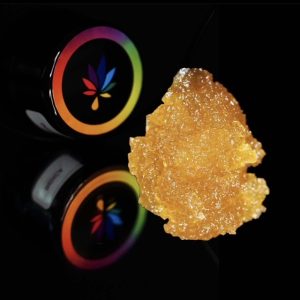 Fine celebrations deserve fine dabs. Get festive with Kabunky Premium Live Resin. Made with fresh-frozen top buds, these quality Concentrates will wow the dabbers in your life. Whether they prefer Badders, Shatters, Sugars, or Krumbles, we've got your gift list covered. And don't forget that Nevada Made carries everything you need to get started dabbing, and all the accessories you could want.
The Hustler by Culture & Cannabis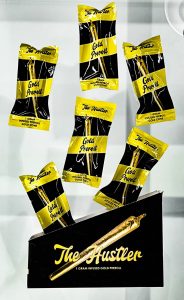 It's almost too pretty to smoke! Infused Prerolls are super popular, and for good reason. They're convenient and portable, and super potent. Culture & Cannabis' offering takes it one step further by making it one of the most gorgeous Prerolls we've ever seen. Wrapped in 24K Shine paper, and packaged in a black glass reusable tube, this Preroll is stunning. Add the fact that the infused Mythical Kush flowers are showcasing a whopping 43.44% THC and this could be the best gift you give this year.
Reina Preroll 5-Pack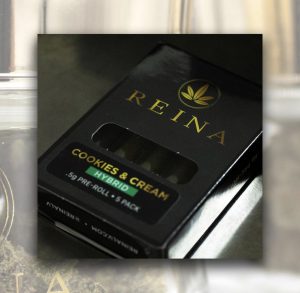 Reina means queen in Spanish, so it's basically a gift fit for royalty. Reina has always set itself apart from other brands through their chic packaging, elegant brand presence, and diverse leadership. Their Preroll 5-Pack is no different. Featuring five half gram Prerolls in every case, and available in multiple strains, including the increasingly hard to find GG#4, this is a gift that wins on multiple levels.
WYLD Gummies

If you haven't heard of WYLD Gummies yet, it's probably because you're new to cannabis. If you've spent any time looking at online menus or researching infused gummies, you've probably heard about WYLD. Made with real fruit ingredients and natural flavors, these gummies are delicious, and the effects are just as appealing as the taste. We recommend giving their Enhanced Hybrid Pear flavor, featuring a 1:1 ratio of THC and CBG for a perfectly balanced edible experience.
Virtue Live Hash Rosin Pod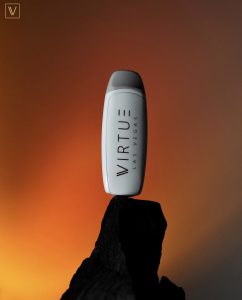 Virtue is a well-respected cultivator, producing some incredibly popular strains like Diamond Dust, Triple G, and Pure Haze. They recently introduced their Live Hash Rosin Pod, which takes everything great about the plant and puts it in a convenient, portable vape. Hash Rosin is made using ice water and agitation. There are no harsh solvents or extraction chemicals, making it one of the more pure concentrates on the market. This is a great gift for your experienced cannabis friends and family. Seriously, they'll love it!
Dreamland Chocolates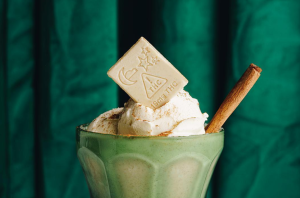 Infused chocolate? Yes please! Not only are Dreamland Chocolates deliciously potent, they're also incredibly versatile. Use them to infuse all kinds of yummy treats, like adding a serving to hot chocolate, shaving it over ice cream, or melting and drizzling it over dried or fresh fruit. Get creative and give a gift that shows how much you care. Available in Milk, Dark, and White Chocolate, with all kinds of fun mix-ins, Dreamland Chocolates make everything merry and bright.
Nature's Chemistry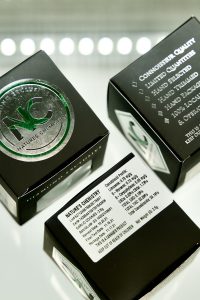 If you want to give the gift of amazing Flowers or Prerolls, look no further than Nature's Chemistry. Known for quality and freshness, NC cannabis is all hand-processed. Meaning it is grown, cut, dried, cured, and trimmed all by hand. This attention to detail is one of the reasons NC Flowers are sticky, dank, and frosted with trichomes. We recommend giving their Garlic Cookies strain. Considered one of the best and strongest Flower offerings on the market, Garlic Cookies has a uniquely funky scent and consistently tests over 30% THC. But you can't go wrong with any of their strains, this team really knows how to grow top-shelf cannabis.
Kabunky Kannon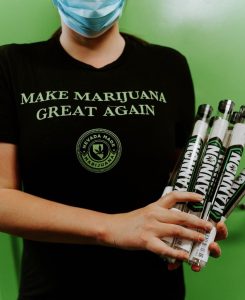 It's a giant Preroll filled with 14 grams of holiday cheer! Seriously, this thing is massive. Hand packed with a half ounce of Kabunky Flower, this is a great gift to bring to a holiday party. Designed to be shared and enjoyed as a group, the Kannon brings people together for conversation, laughs, and it's the perfect prop for a social media post. Hint: This makes for a jaw dropping White Elephant gift!
Mojo 1 Gram Cartridge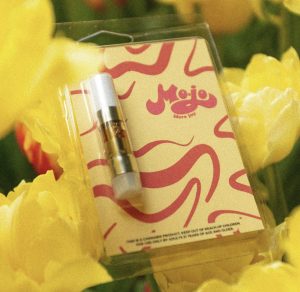 Giving a full gram cartridge says 'you matter to me.' It's kind of a big deal, and the recipient will know that you went above and beyond to make their holiday perfect. Mojo Cartridges are made from activated THC Oil and plant-based terpenes, creating delightful flavors and strong effects. Their Jelly Brain Cartridge is currently testing at 85.59% THC, which makes this one of the higher testing Cartridges we have on shelves. Get them before they're gone!
HaHa Gummies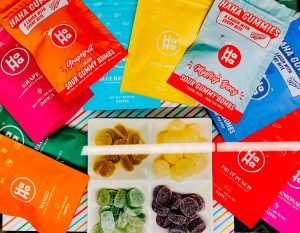 Slip into the season with HaHa Gummies. Bursting with flavor, and perfectly dosed for an optimized experience, HaHa Gummies are a great gift for both new and experienced cannabis users. Whether they're new to edibles or have been enjoying them for years, HaHa will definitely put a smile on their face. If you're on the Nice List, go ahead and pick one up for yourself. If you're on the Naughty List, grab two!
Conclusion
Make 2021 the year that you give the gift of cannabis. With all these wonderful offerings, it's going to be a very fun holiday season of giving.
Edibles
Flower
Prerolls & Infused Prerolls
Concentrates
Cartridges & Vapes
And More!
Stop in to any Nevada Made location to shop in store, or place your online order and we'll have it ready and waiting.