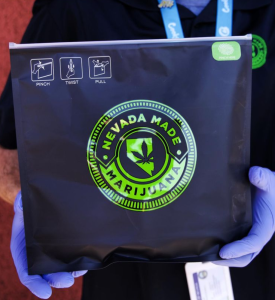 Everyone's been there before. Out of weed and waiting for payday. Well don't you worry, because we've got you covered. We've expanded our Consumer Rewards with The Front! If you're a seasoned pre legal-market consumer, you're probably familiar with The Front.
This is when your provider would 'front' you the product and you would pay them back when you could. It was a deep connection that fostered mutual respect and trust. That's why we're now offering The Front as part of our new and exciting Consumer Rewards. We want to have that same personal connection with every one of you!
As you know, you're already earning valuable Rewards Points with every purchase you make at Nevada Made. The Front gives you an advance on those Rewards Points and lets you claim your favorite products, knowing that you'll get us back when you have the money.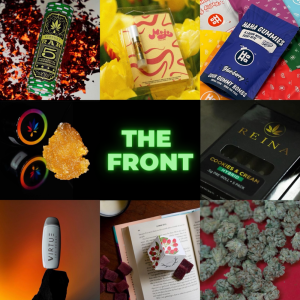 Choose from:
Flower

Concentrates

Cartridges

Pre-rolls

Edibles

And More!
Signing up for The Front is easy. Visit nevadamademarijuana.com and select your preferred location. If you're an existing Consumer Rewards member, just login and start shopping. If you're new to Consumer Rewards, simply create your account and you can take advantage of The Front right away.
Place your items in the cart, and select Fronted at checkout. We'll bag your products and have them waiting for you when you arrive. It's that easy.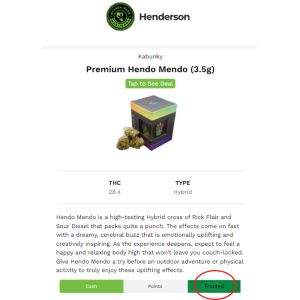 Pay us back whenever you can. It's fine. We know that you're good for it. We just want to make sure that you never have to go without. We've been there ourselves and it's no fun being out of cannabis. This is why we offer The Front!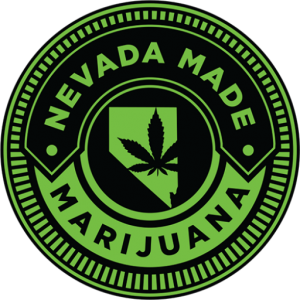 Happy April Fools Day from all of us at Nevada Made! But one thing we're not playing about is winning Free Weed For A Year! Click Here to learn how you can win!