The Kablunty is a tobacco and nicotine free alternative to the traditional blunt.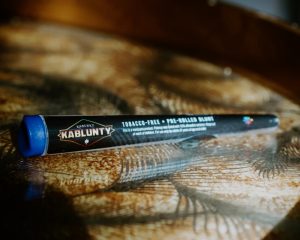 Smoking blunts are a very popular way to consume cannabis. In fact, people have been mixing tobacco with cannabis for a very long time. Africa has a deep history of combining the two plants, as does Mexico and Europe. One survey claims that as many as 90% of Europeans mix their cannabis with tobacco.
While this practice offers a deeper flavor and palette feel, and possibly a quicker onset of euphoria, the negative aspects of smoking tobacco are well known. We think it's time for a better alternative, which is why we created the Kablunty!
You get all of the flavors and aromas of a traditional blunt, without any of the harmful tobacco or nicotine. We start with a Futurola Blunt Cone. This proprietary paper blend is deep and rich in color, just like a Backwood, and the taste is reminiscent of an unflavored blunt wrap. You're going to love smoking this!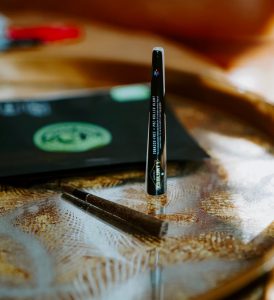 Like a blunt, expect a longer burn from the Kablunty. This is a full gram preroll, making it plenty for a group, or more than enough for a solo sesh. Enjoy this slowly, like you would a fine cigar. The rich aromatic smoke should be savored.
As a tobacco-free alternative to the blunt, this product is perfect for those who don't smoke tobacco but want to enjoy the flavors and experience of smoking a blunt. And, for anyone trying to quit tobacco, the Kablunty is a great way to still enjoy smoking a blunt without breaking your resolution.
When you're ready to experience the full flavors and aromas of a blunt, without any of the tobacco or nicotine, give the Kablunty a try. Available in a variety of Kabunky strains, including:
Laughing Laughlin

OG Kush

Sugar Cookies

#9

And More!
Click here to shop Nevada Made Marijuana's online. Select your preferred location and reserve your Kablunty for convenient in-store pickup. Enjoy!