Earn 5% In-Store Credit On Every Purchase!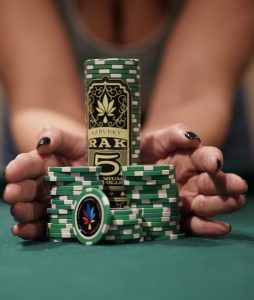 We here at Nevada Made Marijuana love our guests and we're going to prove it!
Sign up now and start earning an unprecedented 5% back in store credit on every purchase you make.
That's right … a full 5%! Spend $100 and get $5 back in store credit for your next visit!
We know what you're thinking – "What's the catch?"
There is no catch. All you need to do is sign up and we'll do the rest.
Your private profile will track your earnings, which are available to use anytime on any product we carry, even specials and promotions. As far as we know, this is the largest return percentage in Nevada and we're proud to offer it!
Expanding Nevada Made Marijuana's Consumer Resources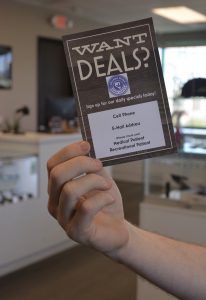 Nevada Made Money is the latest in a series of consumer resources we've recently unveiled, including our Online Ordering platform and our Promotional Alerts.
Online Ordering lets you skip the lines, getting in and out and on with your life. Not only can you order our complete menu online, but you can also order specials and promotional products online (subject to available product stock, of course).
Ordering online is easy. All you need to do is follow the steps and your order will be received, confirmed, and packaged for you to pick up at your convenience.
And, because your order is ready and waiting, you'll skip all the guests waiting for a Budtender consultation. Ordering online is the fastest way to get you the products you love.
Our Promotional Alerts give you the inside scoop on all of our daily deals and promotions.
Get text message alerts of our best deals! You'll be notified of daily specials, new product drops and restocks, pop-up promotions, and more. Our Promotional Alerts are the best way to save big money on some of our most popular products.
Signing up is as easy as sending a text. Since we have two locations with different menus and specials, we offer two Promotional Alert lines.
To sign up for our Laughlin location's Promotional Alerts, text MADE to 833-864-7486.
To sign up for our Henderson location's Promotional Alerts, text MADE to 833-864-7485.
Priority Patient Access
NMM values our medical patients and grants them priority access and pricing. When you present your medical identification to our receptionist, you'll be placed on our Priority Patient list, giving you faster access to our Budtenders and saving you money with our medical-tier pricing.
Our medical patients are called twice as often as our recreational guests, and always first when they're the only patient in line. This usually means very short wait times, if any, for patients.
Medical patients receive discounted pricing as well, saving more money than recreational users. This price tier even applies to our specials and promotions! If you're a budget-minded cannabis shopper, it's well worth becoming a patient.
Medical patients also have access to medical-only products. Some ailments require a powerful dose of cannabis, which is why we offer medical-grade edibles with higher THC content than can be sold to recreational users. Consult your Budtender to learn more about medical-only products.
As you can see, there are many benefits medical patients enjoy. Click here to learn more about becoming a patient.
Recurring Daily Specials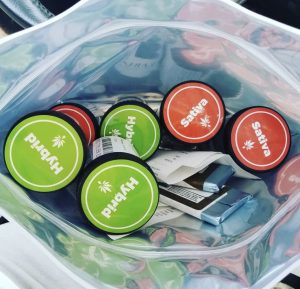 If you're new to the NMM family, you might not have heard of our amazing Recurring Daily Specials.
For example, every Wednesday is Wax Wednesday where we offer a full gram of our Kabunky Krumble at ridiculously low prices! And every Saturday is Shatterday, where you can get full grams of Kabunky Shatter for a steal.
Our deals are among the lowest prices in the state and they happen every week! These deals aren't limited to concentrates either, we offer amazing daily specials on Topicals and Tinctures, Edibles, Cartridges and Disposable Vape Sticks, and, of course, Flowers.
Plus, these deals aren't limited to low-quality products or old stock. We regularly feature top-shelf products and freshly received inventory as part of our Recurring Daily Specials.
What kind of prices are we talking about? Find out for yourself by texting the numbers above to start receiving Promotional Alerts of our Recurring Daily Specials.
Sign Up Now!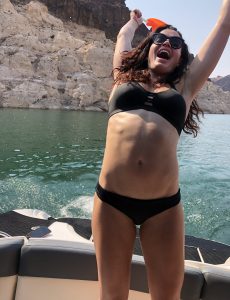 There are so many benefits to shopping with Nevada Made Marijuana and they all start when you sign up for Nevada Made Cash and start earning 5% in store credit on every purchase you make!
Combine Nevada Made Cash with our expanding consumer resources and Nevada Made Marijuana will quickly become your go-to place for all of your cannabis needs.
Click here to sign up right now!