It's Kabunky's 200th harvest and we're giving away an ounce of Kabunky Flower!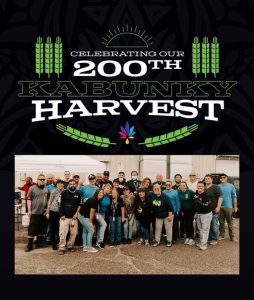 Kabunky, Nevada Made Marijuana's house brand, just hit a major milestone. We recently brought down our 200th harvest. Thank you to everyone on the team for all of your hard work! Kabunky first began cultivating cannabis in 2016, back in the medical-only days. What started as a small operation quickly scaled into a massive endeavor, serving four Nevada Made Marijuana dispensaries.
In the early medical-only days, Kabunky cultivated just a few select strains, prioritizing quality over quantity. Now with more than five years experience under their belts, they've learned how to produce quality cannabis in mass quantities. It takes a lot of product to keep four dispensary shelves stocked, and the Kabunky team continues to churn out some of the best flowers in Nevada for our Nevada Made dispensaries. To date, they've grown and processed more than 10 tons of flower!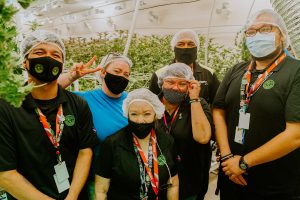 Not all of the plants make it to dispensary shelves as jarred Flower and Pre-rolls. Much of it is processed by our Kabunky Labs team into delightful products like Concentrates, Vapes and Disposables, and even Edibles. With a full processing lab located in the cultivation facility, the lab team makes quick work of the fine flowers the cultivation team grows.
To celebrate, we invited Da Taco Joint to come cater a full-staff luncheon with their mouth-watering Birria Tacos. Members from our Laughlin dispensary team were invited to the luncheon and were able to take tours of the cultivation and lab. We were thrilled to welcome our teammates from the dispensary, many of which had never been in our cultivation facility.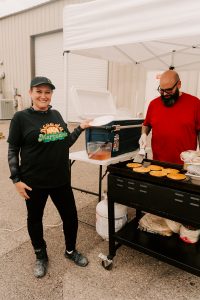 If you've never been in a cultivation before, it can be quite overwhelming. The sight and scent of all of those lovely plants can be a lot to take in. It's a cannabis-lovers dream come true and we happily welcomed our dispensary team members into the cultivation. We had a blast sharing time with each other and celebrating our 200th harvest. We're proud of the teams that have come together to reach this milestone. Thank you to everyone who's put in their hard work!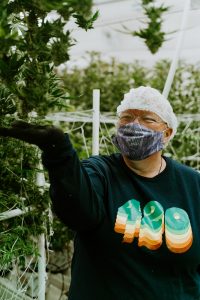 In honor of Kabunky's 200th harvest, we're giving one lucky Instagram follower an ounce of Kabunky Flower. No purchase necessary and no strings attached. All you need to do to win is follow the instructions on our Instagram page. It's easy and someone is going to come out of this with one full ounce of Kabunky Flower.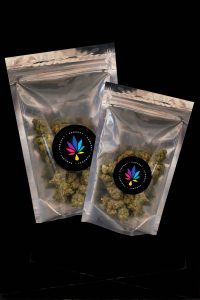 To enter, click here go to our Nevada Made Marijuana page on Instagram and follow the rules detailed in the giveaway post. Contest starts 10-27-21 and a winner will be chosen 10-29-21. Good luck!
Thank you to everyone of you who have supported Nevada Made and Kabunky all of these years!